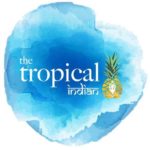 Chef in Sheraton & Westin Resorts
1 & 1/2 Cup Maida /
All Purpose Flour
Salt a pinch
2 Teaspoons Ghee
2 Tablespoons Rava / Sooji
Water to knead the dough
For the Paste:
2 Cups Water
1 & 1/4th Cup Sugar
For the Paste:
2 Teaspoons Maida/ All Purpose Flour
4 Teaspoons Ghee
First,in a mixing bowl,add all the ingredients mentioned to make dough.
Slowly add the water and make a soft dough.
Knead the dough for 5 Minutes.
Cover the dough with cling wrap or damp cloth.
Let this dough rest for 1 hour.
Again knead it for 5 minutes.
In a bowl,mix the maida and ghee and make a smooth paste.
On the kitchen counter,sprinkle little flour.
Pinch a dough ball and roll it thin on the counter.
Make 3 thin roti like this.
Apply this maida and ghee mixture on first roti.
Keep the second on top of this.
Apply the maida mixture again.
Keep the third roti on top.
Roll this into a log.
I made 6 roti out of this dough and 2 logs.
Now with a knife cut the log diagonally.
Now take each piece and press it lightly on your palm.
Heat oil/ ghee.
When its hot,deep fry all the khaja on low flame till golden brown and crisp.
Drain on a kitchen paper.
Meanwhile make the sugar syrup.
In a sauce pan,add the water and sugar and let it boil.
After first boil,reduce the flame to low .
Keep it on low flame entire process when you make the khaja and fry them.
The sugar syrup should be thick and warm.
After frying immediately drop the khaja in sugar syrup and let it soak in warm syrup for 5 minutes.
Drain these and arrange on plate.
Once cooled,enjoy these crispy khaja!